WEDNESDAY NOON BIBLE STUDY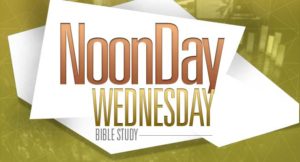 When: Wednesdays at noon (Please note there will be no meeting during the month of August. Class will resume on Sept. 4th).
What:
Fruit of the Spirit
Where: Brisbane Room
Who: All are welcome to attend, feel free to bring a lunch.
Contact: Bobbi Furnas with questions.