North Presbyterian Church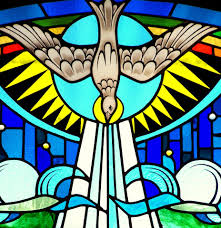 Parking Lot Worship:
Cars will park at least six feet apart.
Please use only the North Entrance (towards Roe Ave.)
All congregants will remain in their cars for the entirety of the service.
Windows will remain no more than half open and doors will remain closed.
Please tune your radio to AM 1700. This will also be posted on the pillars.
Parishioners will not sit in the beds of pickup trucks.
At the conclusion of the services, parishioners will exit as they came.
To move efficiently, we will try to have people going North (towards Roe) use that driveway. People going South (towards town) use the other driveway.
Due to car spacing requirements, we will need to limit the number of cars in the parking lot. Please understand if you are turned away, however, you can pick up our radio broadcast from surrounding streets.
Sanctuary Worship:
Masks are required per Executive Order for all people entering and within the building during worship service.
Congregants will abstain from gathering socially in the narthex or sanctuary. Hand sanitizer and masks are available. Trash receptacles are at all exits.
Entering through the front door, congregants will remain 6 feet apart as they wait in line to register at the Welcome Center for purposes of possible contact tracing later, if needed.
All congregants will then move to the podium to their left and wait to be seated. Congregants will be seated with social distancing between family groups.
There will be no sharing of the peace to minimize physical contact.
There will be no singing. A mental reflective contemplation of the words is encouraged.
Friendship pads and hymnals have been removed from pews to minimize contact transmission. Congregants are welcome to bring their blue hymnal, handed out at parking lot service, and return it to their car after service if they wish to do so.
Congregants are welcome to leave service and continue participating in their car at any time if they feel the need to do so.
From the Session:
ATTENTION: Many groups, meetings and committees at North Pres Church have been paused until further notice.
The Food Pantry will be open, operating with new guidelines.
Resources:
Local food:
Alcoholics Anonymous®
Coronavirus: Why You Must Act Now