ATTENTION:
A message from the NPC Board of Session
All persons over the age of 2 must wear a mask while in the building, regardless of vaccination status. Pews have been roped off to encourage social distancing but the bibles and hymnals have been returned to the pews. We will continue with contact tracing.
You can also listen to Pastor's sermons online or worship in the parking lot via our 1700AM radio station.
Groups and meetings will continue.
Please continue to practice common sense measures for social distancing and hygiene during these uncertain times.
Stay safe everyone.
Please

know that you are deeply cared for.
"He will never leave you nor forsake you.
Do not be afraid; do not be discouraged."
The AARP tax preparation program for low to moderate income individuals/families will be at Bethany Lutheran Church, 256 S. Walnut St., Elmira beginning January 10th. Appointments are required and can be made by calling 607-735-2424. COVID protocols apply.
If you would like to donate Chancel Flowers, please contact Lori Lee.
Available Sundays for January and February 2022 are :
January 23 & 30 and February 6, 13, 20 & 27.
Please take them home to enjoy after the service.
The NPC Bell Choir and Good News Singers have resumed!
Bell Choir practices are on Wednesdays at 6:15 pm.

The Good News Singers practice on Sundays from 10:45 to 11:00 am.
Women's Bible Study meets on
Tuesday evenings at
6:00 pm and will study
Elijah with Priscilla Shirer.
Please contact Suzie Hoskins if you are interested.
Wednesday Noon Bible Study
is studying the book of Psalms.
Please let Bobbi Furnas know if you would like a book.
and may bring their lunch with them!
meets on Mondays at 6:00 pm.
Please contact Kurt Kalweit if you are interested.
Please join us for Church Work Days.
Our next work day will be Saturday, February 12th.
Sunday School is every Sunday after worship.
This year's curriculum is "Gospel Light".
Adult Sunday School is studying
Paul's Letter to the Philippians.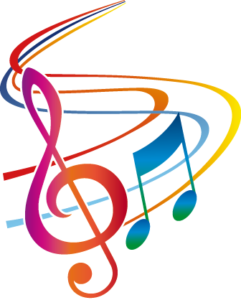 Thursday Morning Musicales
will have concerts on 1/20/22, 3/17/22 and 4/21/22 at 10:00 am..
Please join us!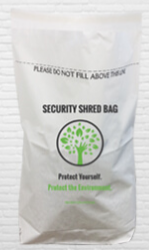 Secure Document Destruction by Southern Tier Industries
Note: Sale of the destruction bags is currently on pause
until the church re-opens.
ARC's professionally trained team helps you protect your sensitive, confidential information. Each security shred bag holds up to 30 pounds of documents and has a flat bottom for easy loading. Once full, return to Southern Tier Industries, 711 Sullivan Street in Elmira. Youth Ministry will have these security shred bags for sale for $20.00. $10.00 from each purchase will stay here at North Pres to support our youth programming. Please see Deb Stamp to purchase or with questions.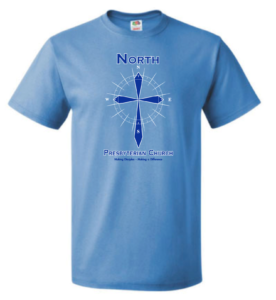 Youth Ministry is selling t-shirts!
Each shirt is 100% cotton, Columbia Blue in color, featuring the NPC logo. Adult sizes are S – XXL and are priced from $15.00 to $22.00. We also have youth t-shirts available, sizes S – L, for $15.00. All proceeds will benefit the NPC Children and Youth Ministry program. Your support is greatly appreciated! Contact Deb Stamp with questions.
The Meyer Scholarship Fund, administered by North Presbyterian Church, was established to help needy and worthy students further their education. The scholarship may be used at any nationally-accredited post-high school or post-graduate institution.
The Scholarship Committee believes that the Meyer Fund allows North Church an opportunity to be unique in the world of academic scholarships. While the typical academic scholarship focuses primarily on scholastic achievement measured by grades, the Meyer Scholarship Fund is designed with the understanding that applicants have spiritual experiences as well. In short, the Meyer Scholarship will recognize the applicant's Christian experience, their journey of faith.
Please call the church office and leave a voice message for an application. Your message will be returned within one business day.
Applications must be snail mailed to the church
and postmarked by July 31.